5 tags
"The shift in marketing approaches can't compare in historical magnitude to the..."
– The awkward self-quote from an article I wrote in AdAge. Outside of hiring and meeting clients this is what I spend most of my day thinking about.  In Order To Build the Future Systems of Content, Forget the Past | - Advertising Age
"RSS is the file-system of news, in a post-file system world"
– Google spring cleans Reader out of existence, also trashcans some CalDav, Snapseed for Mac | iMore.com
3 tags
"There are too many complaints about society having to move fast to keep up with..."
– I've been thinking about this quote a lot lately. I really like it. More on Margaret Mead here.  Fast Capitalism
3 tags
Why Marketers are Not Journalists | Digiday →
Great post by @kunur explaining an important distinction and why the future won't look like the past
"When I was first at Facebook, a woman named Lori Goler, a 1997 graduate of HBS,..."
– Sheryl Sandberg's Full HBS Speech: Get On A Rocketship Whenever You Get The Chance - Business Insider
"If you're not committed to your life's work in a company and with people you..."
– Your life's work by David of 37signals
"By constantly questioning, probing and wondering 'what if', curiosity becomes..."
– Curiosity Under Constraints | Blog @ Percolate
"We need to let robots take over. They will do jobs we have been doing, and do..."
– Better Than Human | Gadget Lab | Wired.com
"The one thing humans can do that robots can't (at least for a long while) is to..."
– Better Than Human | Gadget Lab | Wired.com
3 tags
"The Japanese have an expression, hara hachi bu, which means, roughly speaking,..."
– State of the Species | Charles C. Mann | Orion Magazine
4 tags
"Thank goodness for Percolate, a small but fast-growing company that recognizes..."
– This feels good.  What Big Brands Can Learn From Small Companies - Forbes
"Claiming to have been born in 1906, Pierre Jean Buster Martin was a 104-year-old..."
– How to Live Forever - Wikipedia, the free encyclopedia
3 tags
"My agency is no stranger to this, either. For example, we started to see that..."
– Why Agencies Are Not OK | Digiday
3 tags
3 tags
"Nevertheless, these arguments are potentially more intellectually coherent than..."
– Nate Silver On Who Political Pundits Who Are Mostly Entertainers - Business Insider
2 tags
"The counterculture is aging fast and starting to die. The best counterculture..."
– Futurist Stewart Brand Wants to Revive Extinct Species | Wired Enterprise | Wired.com
"Content is difficult and expensive. It requires (expensive and slow) humans...."
– We're working on solving that.  Erin Griffith from Pando Daily with a nice post on the challenges and potential awesomeness of native ads.  Native Advertising Will Save Us All. Maybe. | PandoDaily (via greghaystuff)
"Percolate is a New York-based startup that helps CMOs manage all of their social..."
– Percolate, New York's Gift To CMOs, Has More Than 30 Fortune 500 Clients - Business Insider I love these guys, I love this company. This investment is really paying off. They are killing it.  (via rickwebb)
1 tag
"I realized that the reason I'm still in New York, the reason that I'm not moving..."
– Choosing Difficult « flutterings of a changebird
4 tags
"McLuhan describes the "content" of a medium as a juicy piece of meat..."
– Was reminded of this McLuhan quote today. First sent to my by Noah. I think it is one of the most important things to keep in mind when studying the internet.  The medium is the message - Wikipedia, the free encyclopedia
2 tags
2 tags
Is the iPhone good enough? | asymco →
Enjoyed this post from Asymco. Almost wish he didn't choose the iPhone as the example product given the comments de-evolve into something not related to the article.  Some good nuggets from it.  Disruption theory has taught us that the greatest danger facing a company is making a product better than it needs to be. There are numerous incentives for making products better but few incentives...
"Native advertising is comprised of two major shifts, both of which are being led..."
– My latest post on TechCrunch. We are excited about this space and we think it is only starting to come together.  The Power Of "Native Advertising" Is In The Hands Of The Brands | TechCrunch
2 tags
"The good news is that getting more interactions is pretty simple: Post more. The..."
– Great study on how flow is taking over the world and why brands have to better systematize their content strategy.  More Content Means More Interactions for Brands in Social | Digiday
"The Secret Race isn't just a game changer for the Lance Armstrong myth. It's the..."
– Tyler Hamilton on Lance Armstrong: The Secret Is Out | Books | OutsideOnline.com
Stanford researchers' cooling glove 'better than... →
The New Gold Standard : 5 Leadership Principles... →
4 tags
"What that means is that where consumers are out in force (platforms such as..."
– Noah on, well, the future of digital marketing.  Why Brands Look Like People on Facebook | DigitalNext: A Blog on Emerging Media and Technology - Advertising Age
"As with most things having to do with culture here, we take the office pretty..."
– We are hiring an office manager. We are excited about it.  Jobs || Percolate
notes on "i am not busy" →
Rather than say: "I am too busy, I don't have any time for X." I realize I can be honest and say I am not interested enough in X to do it.
3 tags
Tunnel Vision and Selective Attention (Jakob... →
3 tags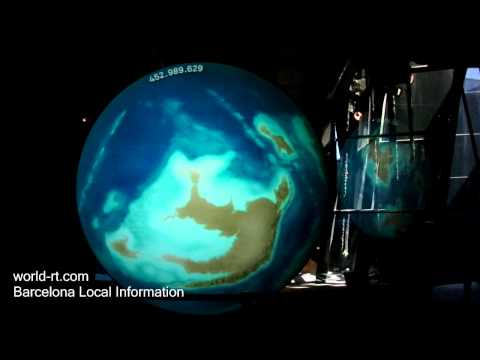 3 tags
1 tag
4 tags
"Plus Mark himself is such a fearsomely effective person. And so young;..."
– I believe this is the biggest thing people discount about Facebook's potential. Mark Zuckerberg is a machine.  The above is a quote Paul Graham made in the comments of his post. It is also great to see him talk about the need for young companies to have a revenue stream. Even the early stage...
2 tags
The Rise of the CMO | Blog @ Percolate →
I wrote some thoughts down on the shifting nature of the CMO and how that changes the enterprise. 
3 tags
2 tags
4 tags
"Diana Nyad Is Swimming from Florida to Cuba While the Rest of the Country Enjoys..."
– Diana Nyad Is Swimming from Florida to Cuba While the Rest of the Country Enjoys Its Pancakes
2 tags